Modern bistro in Copenhagen
Denmark has become almost synonymous with fine dining, bistro and restaurants in Copenhagen. Its cuisine is both cutting-edge and deeply rooted in history, giving it a reputation as one of the world's best places to eat.
Checking the menu is the first step in finding a high-quality eatery in Copenhagen. Bistro eatery's menu is only as good as its ability to inspire. Dishes at Restaurant Rebel are carefully and precisely prepared using only the freshest, local ingredients of the highest quality. Rebel is a restaurant that serves flavor combinations, from seafood to meat and vegetable dishes, a perfect balance and a touch of luxury.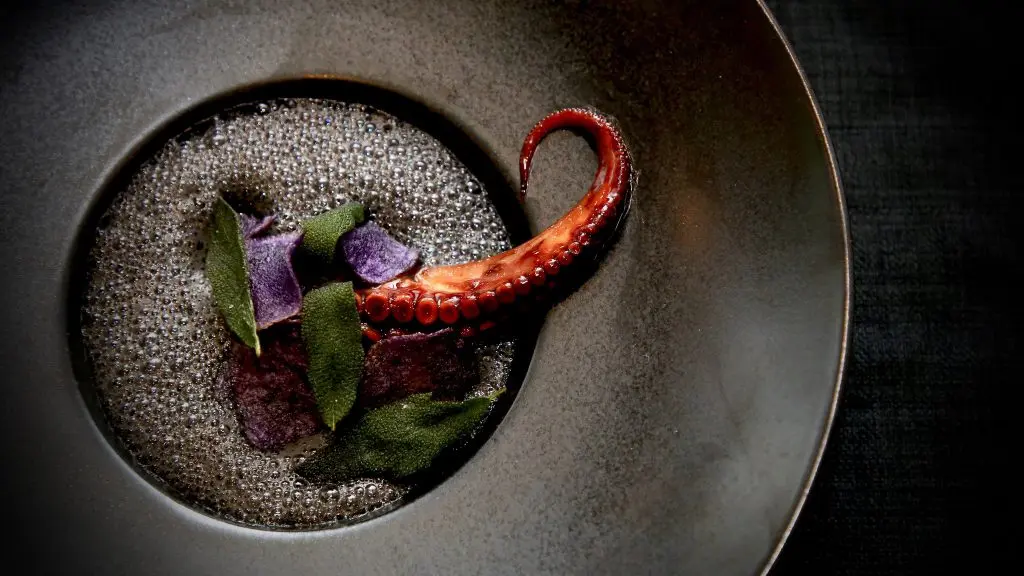 The wine list at Restaurant Rebel is carefully constructed. Our wine list blends well with the cuisine and provides a range of bottles that bring out the best in each dish. Restaurant offers an extensive wine list, including Danish and foreign vintages. Thanks to rebellious sommelier Natthee Thungnoi who finds the best match between dishes and wine. Wines available by the glass are listed alongside those known by the bottle on the wine list.
We also offer classic cocktails such as Aperol Spritz, Gin and Tonic and Gin Hass, made with premium ingredients. For those looking for a non-alcoholic option, the Rebel restaurant also offers refreshing lemonade, perfect for those looking for a zesty and revitalizing drink.
When you enter the restaurant, you will immediately feel a sense of sophistication and elegance. The restaurant's decor is modern yet timeless, with beautiful chandeliers and comfortable seating creating a luxurious and welcoming atmosphere. The open kitchen allows you to watch our talented chefs at work, creating delicious and innovative dishes.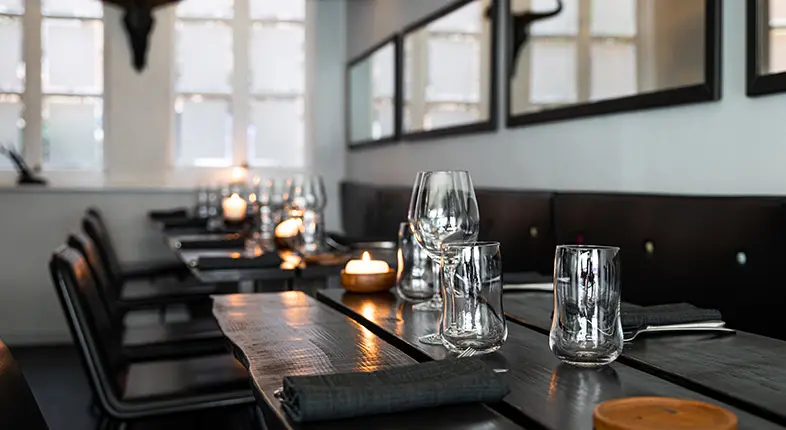 The restaurant's interior is designed to create a comfortable and luxurious dining experience. The space features high ceilings, elegant décor and a warm color scheme that creates a cozy yet sophisticated atmosphere. The seating is designed to provide privacy while still allowing you to enjoy the atmosphere of the restaurant. The lighting is soft and flattering, making it the perfect setting for a romantic dinner or a special occasion.
Our waiters care deeply about the food and drink they provide. They know everything there is to know about the menu and are ready to give personalized suggestions depending on your tastes. Discover the delicious food, friendly service and memorable experiences that our customers have raved about. Read our testimonials and find out why our restaurant is a must-visit destination.
Read reviews on dinnerbooking.dk og Google​.
"You eat intensely well at Rebel, which stands for pure, unpretentious flavor."
"You eat intensely well at Rebel, which stands for pure, unpretentious taste. Price and quality are in reasonable proportion, so we end up with five stars."
Our restaurant is located in the heart of the city, on Store Kongensgade 52, 1264 København. We are just a short walk from Kongens Nytorv, one of the most iconic and lively squares in the city.
Getting to Restaurant Rebel is easy as it is close to several public transportation options. If you use public transportation, you can take a train to Copenhagen Central Station or a metro to Kongens Nytorv or Marmorkirken station. From there it is only a short walk to our restaurant. Alternatively, you can take a bus to the nearby bus stop Kongens Nytorv.
We recommend to use Rejseplanen or Google Maps to find the most appropriate transportation.
Restaurant uses environmentally friendly cooking methods and products that are sourced locally and ethically. Not only do we provide guests with a unique and thoughtful dining experience, but they also help improve the overall quality of our food system.
Rebel's menu is designed for sharing and features a variety of dishes including fish, seafood, meat and vegetables. Some of the best dishes include our signature beef tartare and the monthly changing menu.
The kitchen is headed by head chef Simon Yoon Lehnemann, who has previously worked at renowned restaurants such as Kokkeriet and N.V. TASTING. The chef's experimental and creative approach to Nordic cuisine shines through in the restaurant's frequently changing menu. Have a look on our newest dishes!
Our restaurant has a unique and interesting cuisine, a carefully selected wine selection, a cozy and welcoming atmosphere, excellent service, a high-quality reputation and a convenient location. By keeping these things in mind, we can guarantee a memorable meal with us at Rebel, one of Copenhagen's many fine dining establishments.