Where is Restaurant Rebel located?
If you're looking for a unique dining experience in Copenhagen, Restaurant Rebel is a must-visit destination. Located in the heart of the city, our restaurant is situated on
Store Kongensgade 52, 1264 København
. We are just a short walk away from Kongens Nytorv, one of the most iconic and bustling squares in the city.
How to get to us by public transport?
Getting to Restaurant Rebel is easy as it is located close to several public transportation options. If you're using public transportation, you can take a train to Copenhagen Central Station or a metro to Kongens Nytorv  or Marmorkirken station. From there, it's just a short walk to our restaurant. Alternatively, you can take a bus to the nearby Kongens Nytorv bus stop. We recommend to use
Rejseplanen
or
Google Maps
to find the most suitable transportation.
As you approach Restaurant Rebel, you'll notice the beautiful and historic building that we are housed in. Our restaurant is located in a charming townhouse that dates back to the 18th century. The entrance is discreet yet elegant, with our signage clearly visible.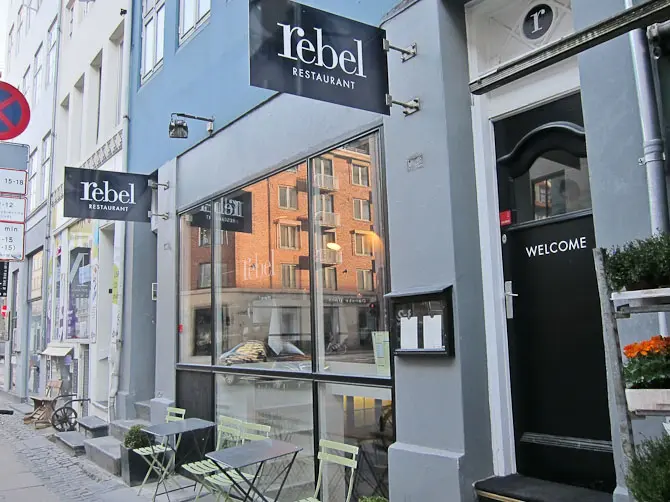 Once you step restaurant, you'll immediately feel a sense of sophistication and elegance. The restaurant's decor is modern yet timeless, with beautiful chandeliers and comfortable seating creating a luxurious and welcoming atmosphere. The open kitchen allows you to see our skilled chefs at work, creating delicious and innovative dishes.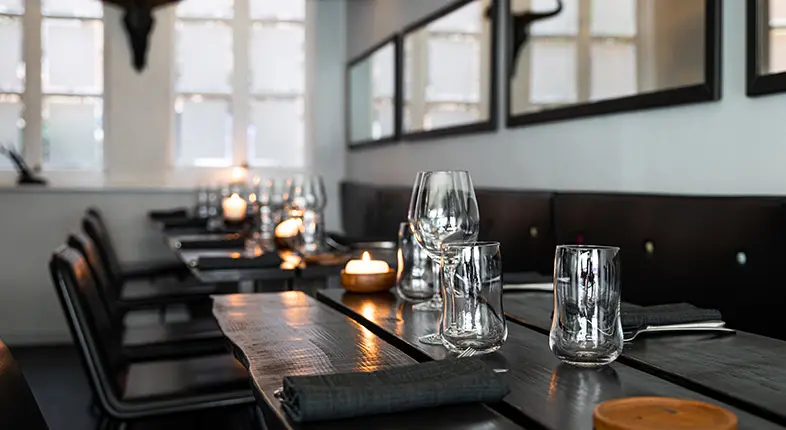 The interior of restaurant is designed to create a comfortable and luxurious dining experience. The space features high ceilings, elegant decor, and a warm color scheme that creates a cozy yet sophisticated ambiance. The seating arrangements are designed to provide privacy while still allowing you to enjoy the atmosphere of the restaurant. The lighting is soft and flattering, making it the perfect setting for a romantic dinner or a special occasion.
We look forward to welcoming you to Restaurant Rebel soon!